Punish the party cops! — PAMALAKAYA
Manila, Philippines — "What made them think that they have the right to party while poor Filipino families are thrown into hunger and enduring the strict lockdown implementation?" According to the militant fisherfolk group Pambansang Lakas ng Kilusang Mamamalakaya ng Pilipinas (PAMALAKAYA) on Wednesday, lambasting the National Capital Region Police (NCRPO) cops who 'mass gathered' to celebrate the 55th birthday of their chief, Major General Debold Sinas.
"Everyone involved, from guests to the celebrant must be held accountable for violating the rules of enhanced community quarantine (ECQ). The Philippine National Police (PNP) strictly imposing the quarantine protocols against the public while condoning such unnecessary birthday party shows the duality of the institution," Fernando Hicap, PAMALAKAYA National Chairperson said in a statement.
"While humanitarian volunteers engaged in relief operations are getting arrested for allegedly violating quarantine rules, high-ranking police chief and officers are having a good time celebrating birthday party at the expense of violating the existing health protocols," Hicap added.
Hicap was referring to the arrest of 7 Anakpawis relief volunteers, including former congressman Ariel Casilao in Norzagaray, Bulacan last April. Ten volunteers of Lingap Gabriela who were supposed to conduct feeding program in an urban poor community were also arrested in Marikina City on May 1. Also during the Labor Day, 18 youth relief volunteers and beneficiaries were arrested in Quezon City over alleged quarantine violations.
"The Filipinos are all doing their part to contain the pandemic by staying at home even if there is an urgent need to resupply stocks and continue the livelihood. Our collective efforts will be put into waste if the government officials and enforcers are the ones who are actually transgressing the law,"
"We urge PNP Chief Archie Gamboa to punish General Sinas and all the party cops straight away. He should clear up this issue as this could fall as his command responsibility, and even him could be held into account," ended Hicap. ###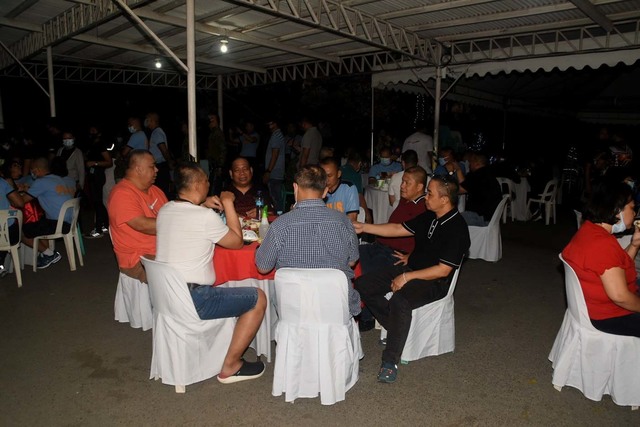 Please follow and like us: